Michael Ableman
Urban Farmer and Entrepreneur
Will Allen
Farmer and Author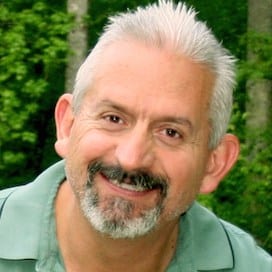 Ray Archuleta
NRCS Conservation Agronomist
Mindahi Bastida
Mindahi Bastida, Author at Center for Earth Ethics
Bill Benenson
Filmmaker + Environmentalist
Laurie Benenson
Filmmaker
Elliot Bisnow
Co-founder of Summit
Igor Botelho
Innovation Specialist and Regenerator
Griffin Bower
Marketing, Communications at TMRW/TODAY
David Bronner
CEO Dr. Bronner's
Gay Browne
Founder & CEO of Greenopia
Omar Brownson
Co-Founder & CEO of gthx.co
Jenn Perell Bush
Conscious Consultant & Coach
Zach Bush, MD
Physician and Entrepreneur
Arti Chandra
MD, MPH Functional & Integrative Medicine
Amanda Chantal Bacon
Moon Juice Founder
Tom Chi
Inventor, Leader, Coach, Speaker
Richard Condon
Business Strategist Condon Consulting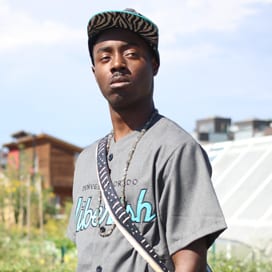 DJ Cavem
Artist, Activist, Gardener
Chip Conley
Bestselling Author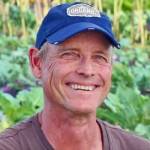 Erik Cutter
Urban Nutrition Farmer
Darren J. Doherty
Director, Principal Farm Planner & Trainer, Regrarians Ltd.
Hal Elrod
Bestselling Author
Charles Eisenstein
Author and Speaker
Matthew Engelhart
Founder of Cafe Gratitude
Evan Folds
Founder of Be Agriculture
John Foraker
CEO and Co-Founder of Once Upon A Farm
Vani Hari
Revolutionary Food Activist
Dax Hansen
Oatman Farms Founder and Fintech Lawyer
Reginaldo Haslett-Marroquin
President-CEO/Regenerative Agriculture Alliance
Paul Hawken
Entrepreneur + Founder of Project Drawdown
Jonas Hunter
Social Entrepreneur, Farmer and Technologist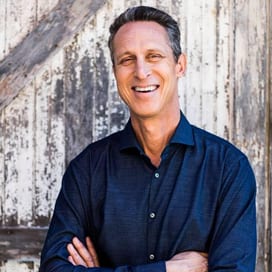 Mark Hyman, MD
Doctor, Activist, Author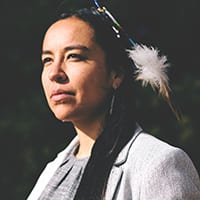 Lyla June
Musician, Scholar, Community Organizer
Lizzy Kahn
Advocacy, Communications and Strategy for Climate Solutions Co-Creator of Soil Policy Action U.S.
Ron Kaplan
Founder of The Citypak Project and veteran music at ICM Partners
Jena King
Jena & Michael King Foundation
Jeff Krasno
CEO and Co-founder of Commune
Gregory Landua
Author, Designer, Consultant
Alana Lea
Environmental Artist / Founder iGiveTrees
Peter Lehner
Director of Sustainable Food and Farming Program
Michelle Lerach
Entrepreneur + Lawyer + Sustainable Food Advocate
Linda Livingston
Entertainment Producer and Activist
Gunnar Lovelace
Founder, Co-CEO at Thrive Market
Nathalie Marciano
Philanthropist + Film Producer, 26 Films
Charles Massy
Author + Educator
Kelly Meyer
Environmentalist, Producer, Gardener
Jason Mraz
Recording Artist
Danielle Nierenberg
Activist + Author + Journalist, Food Tank
Calla Rose Ostrander
Climate Change Science + Policy
Kristin Ohlson
Author and Journalist
Sara Paul
Founder of 5 Carrots
Eric Pierce
Industry Strategy, Trends, and Analysis
Ahmed Rahim
Co-Founder, CEO and Chief Alchemist Numi Organic Tea
Shiva Rose
Curator of The Local Rose, Alchemist for Shiva Rose Beauty and Mama
John Roulac
Founder of Nutiva
Graeme Sait
International Soil Consultant
Allan Savory
Savory Institute
Dr. Vandana Shiva
Scholar + Activist + Author
Andy Shrader
Director of Environmental Affairs, Water Policy & Sustainability Councilmember Paul Koretz, Council District 5
Rickey Smith
Urban Farmer, Regenerative Food Activist
Ian Somerhalder
Actor/Environmental Activist
Erin Schrode
Citizen Activist and Social Entrepreneur
Judith Schwartz
Author + Journalist
Louie Schwartzberg
Cinematographer, Director, Producer
Regina Scully
Founder, Artemis Rising Foundation
Laura Seydel
Chairperson, Captain Planet Foundation
Manuela Testolini
Founder and President, In A Perfect World
Shen Tong
Managing Partner of FoodFutureCo.
Lauren Tucker
Regenerative Entrepreneur
Alejandro Velez
Co-Founder Back to the Roots
Tim Wall
Technology / Farmer
Robert White Mountain
Humanitarian, Peacemaker, Writer, H.O.M.E. Team
Marianne Williamson
Presidential Candidate, Best Selling Author
Erin Yu-Juin McMorrow
Leader, Author
Michelle Zauzig
Director of Communication, RedCar LTD
Jennifer Carolyn King
President, Rugged Elegance Foundation
Founder, Biospace.com
Co-founder, Rugged Elegance & Kudos Trading Co.
Norma Estela Tarango
Founder/Director of Creciente con Amor, Mexico
Timothy Fredel
 Co-founder, Kudos Trading Co.