By joining the Stewardship Circle, you are pledging a multi-year gift that gives our organization the foundational support we need to accomplish our goals. We are on a mission to triple our impact and awaken millions more people, corporations, farmers, and government officials to the possibilities of regeneration by 2030. Regenerative agriculture is a solution to our climate, water and health crisis, and we need your help to get there!
If you are interested in joining our Stewardship Circle or would like more information, please fill out this form and will get back to you shortly.
The Kiss the Ground organization aligns with my family's mission to protect and restore the natural systems - air, land, water and biodiversity - on which all life depends. The organization's documentary, Kiss the Ground, teaches about regenerative agriculture's potential to combat climate change, promote healthier soil and food, and support farmers' and ranchers' ability to own and run more productive and profitable businesses on their land. On Turner Ranches, we are dedicated to implementing the principles of soil regeneration and adaptive managed grazing. As a member of the Stewardship Circle of Kiss the Ground, I support the organization as it continues to lead the soil-regeneration movement.
Growing up in TX in the 1950s, I overheard rice farmers and ranchers talking about the loss of topsoil and the increasing dependence on chemicals for production. In the 1970s, I became interested in organic gardening and self-sufficiency. Being a part of the Stewardship Circle at Kiss The Ground has offered me a way to support regenerative agriculture on a much larger scale, for which I am truly grateful.
Kiss The Ground has been at the forefront of raising awareness around the importance of healthy soil for many years. Ryland and the organization have been a guiding light, not just in terms to how we relate to our planet, but also how we relate to each other. Regenerative agriculture is where it is today thanks to Kiss the Ground. I'm on the Stewardship Circle because I believe we need to double down on those who are doing the work to create a more regenerative future.
Kiss The Ground has awakened optimism in my view of the future of this planet, which is important to me as a neurologist and a mom. I can find hope in the solution of soil. As a doctor and environmental toxicologist, I am recognizing more and more the absolute direct connection between soil health, human health, and now climate health. Being a part of the Stewardship Circle is one way I can continue to contribute to a more regenerative future.
Kiss The Ground is a preeminent storyteller. At Kellogg we have been promoting the use of pop organic materials in agriculture and gardens since 1925. When I met Finian and Ryland I realized that KTG, in a few short years, would grab the world's attention and focus it on soil. We jumped aboard the train created by KTG of collaborative farmers, gardeners, and soil enthusiasts, and we are deeply moved to see so many audiences reached with their message.The KTG mission is the most impactful and all-encompassing global solution for returning the planet to the garden of Eden.
Kiss the Ground is an amazing organization that is working tirelessly to support farmers to use regenerative practices to create healthier soil and therefore more nutrient dense food on our tables. Healthy soil is a key component to health and wellness and in reducing carbon in the atmosphere. Being a part of Kiss the Ground's Stewardship Circle is one way I can support a more regenerative future
Kiss The Ground changed my whole view on the solution of healthy soil. I see them being catalysts in helping change a global narrative from despair to hope. Being a part of the Stewardship Circle is one way I can contribute to the soil of future generations
KTG and Ryland Engelhart have been a massive inspiration to me. The documentary "Kiss the Ground" opened my eyes to the possibility of a climate change solution. Simply, KTG and Ryland gave me hope that not all is lost. I can now imagine a world where all industrial farming and livestock have been converted to regenerative practices and climate change is something in the past. Their work on the Farm Bill is crucial towards this goal and I fully support them in this endeavor.
Our Stewardship Circle Members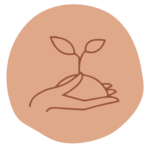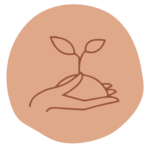 Timothy Ferdel & Jennifer King