Empowering Activists for Soil Regeneration
This course empowers anyone, anywhere, to transform into a valuable part of the soil health and regenerative agriculture movements by offering multiple advocacy pathways and by giving students the confidence to effectively speak about and advocate to a variety of target audiences.
Soil Advocate Training (SAT) has been redesigned to include Kiss the Ground's Don Smith and Finian Makepeace, as well as many other thought leaders and experts in the movement to regenerate our planet. With 9+ hours of content, SAT includes lectures, interviews, a curated list of readings and resources, a monthly webinar for graduates and exclusive access to a Kiss the Ground slideshow for alumni to use in future presentations. Our goal is to provide students with new knowledge and perspectives while honoring the origins of this wisdom.
Take this course at your own pace ANYTIME, ANYWHERE.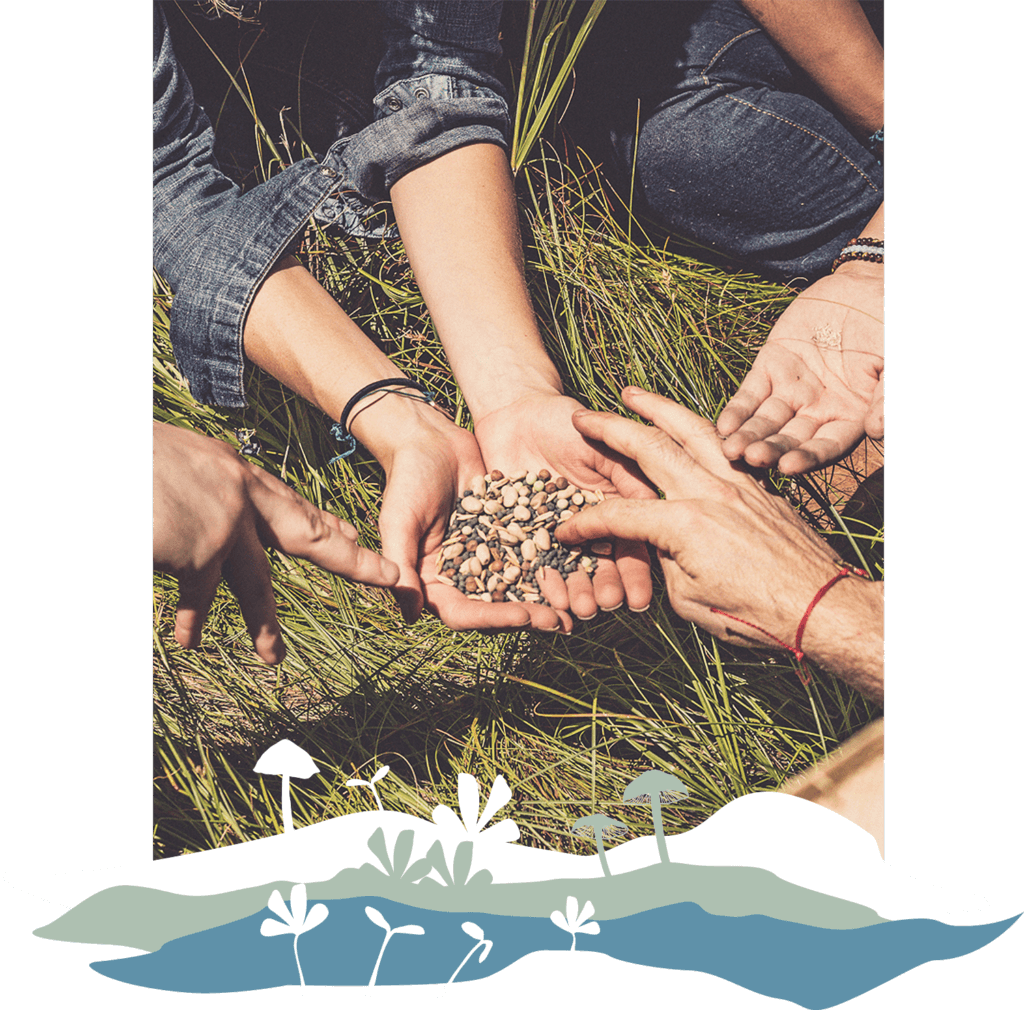 A ROBUST INTRODUCTION TO REGENERATION
Regenerative Agriculture, which blends modern discoveries in soil biology with indigenous wisdom and pioneering holistic thinking, is a solution that addresses our biggest crises. And yet, it is just coming into the larger conversation.
That is why this movement needs you! This training will be your foundation. From policy and business to education and farming, advocates just like you will lead the charge towards positive change.
Together, we can do this! We can drawdown carbon from our atmosphere to REGENERATE our land and rebuild healthy soil!
An 8-module program including lectures, exercises, expert interviews, "challenges," and a highly curated reading and resources list.
Ability to speak on healthy soil and regenerative agriculture as a solution for:
global warming
flooding, drought & fire
human health
food security
freshwater availability
farmer prosperity
extinction/biodiversity loss
Gain Public speaking confidence by learning tips and methods to speak about and demonstrate the principles of Regenerative Agriculture for different audiences.
A professional slide deck to use for future educational talks or speaking engagements.
Access to an online community of like-minded and inspired activists from all over the world.
Peer-to-peer connection, support, and learning where feedback is available and your projects get support.
Lifetime access to all course content, exercises, and action links.
Explore Enrollment Options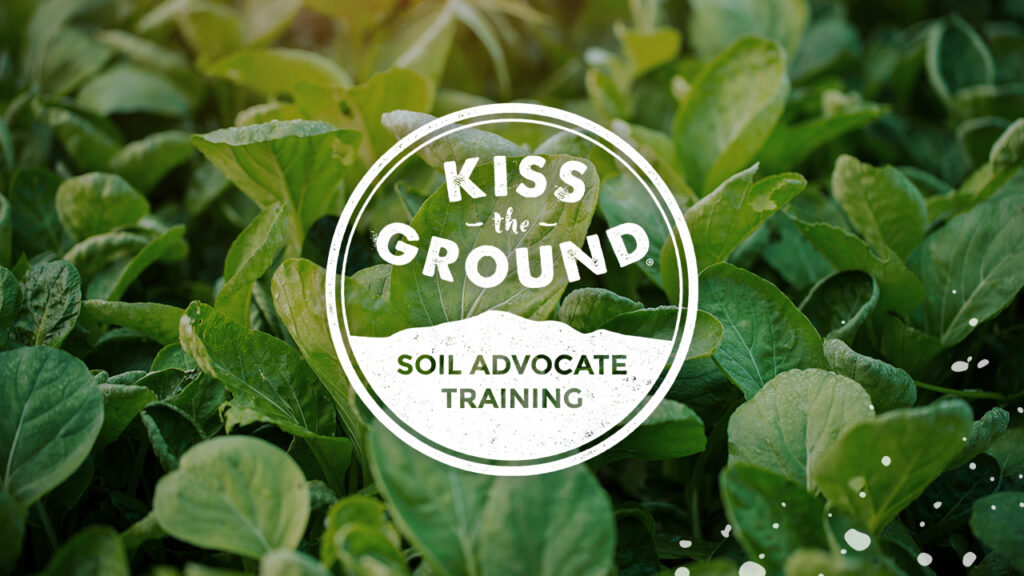 + Lifetime access to 8 modules of course recordings
+ Access to an exclusive community for peer-to-peer interaction and support
+ Access to graduate resources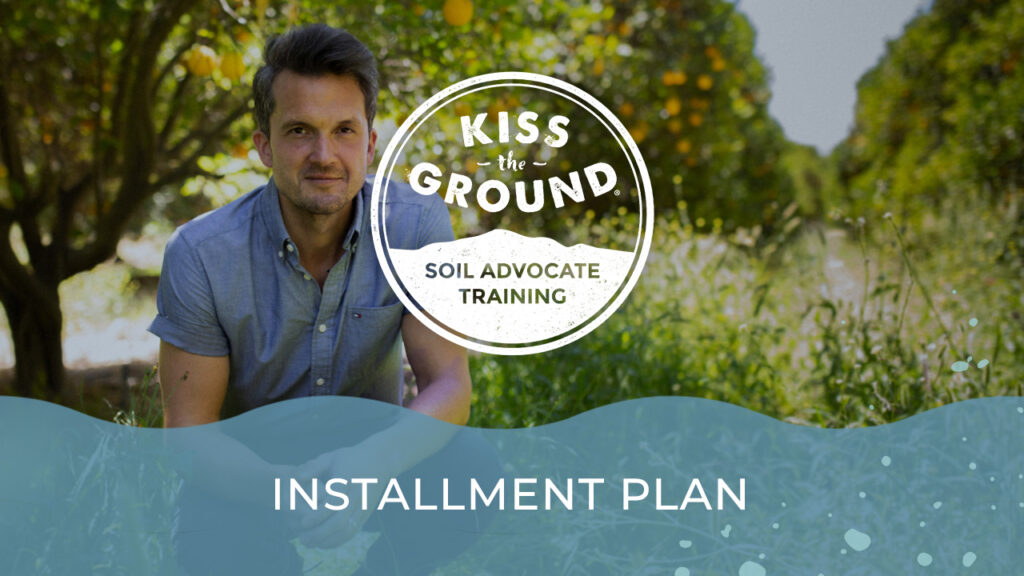 + Lifetime access to 8 modules of course recordings
+ Access to an exclusive online community for peer-to-peer interaction and support
+ Access to graduate resources
is the Co-Founder, Policy Director, and Lead Educator of Kiss the Ground and a renowned presenter, media creator, and thought leader in the field of regenerative agriculture and soil health. He has developed training programs, workshops, and talks designed to empower people to become confident messengers and advocates for this growing movement. He has worked with leading experts, policymakers, farmers, and businesses to make rebuilding soil, through the adoption of regenerative agriculture, a key solution to our world's biggest crises. His greatest hope is that, through awakening to the opportunities of regeneration, people know they can help change the world. He believes that with enough new advocates promoting the ancient wisdom, pioneering holistic thinking, and new science of regenerative agriculture and ecosystem restoration we can heal our planet – together.
Guest Lecturers and Interviewees
We are so honored to bring you this course in collaboration of people across the regenerative landscape. The following experts are present throughout the course as guest lecturers and/or interviewees.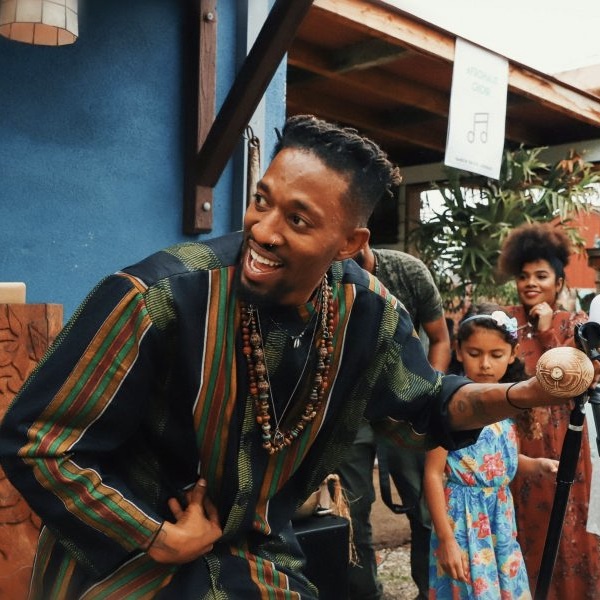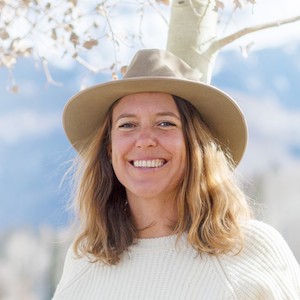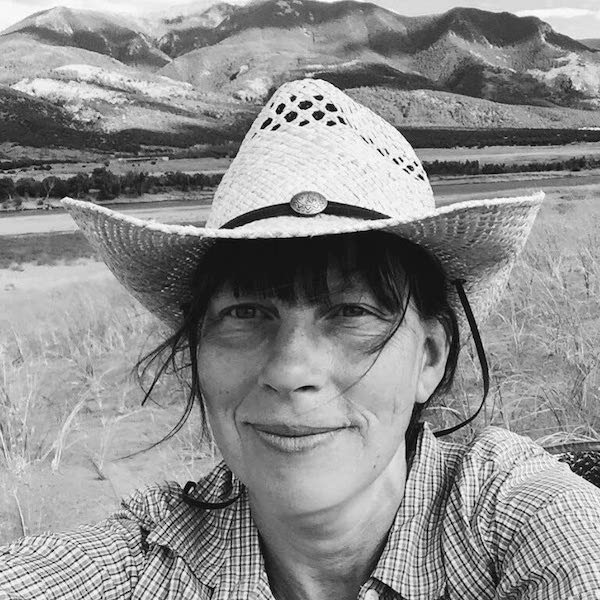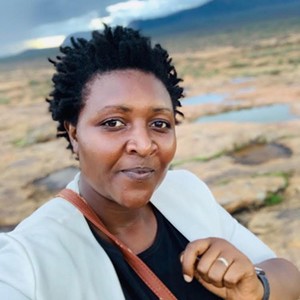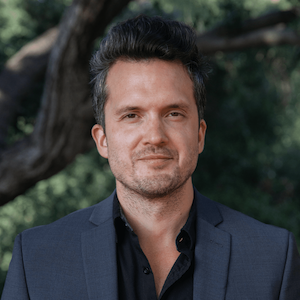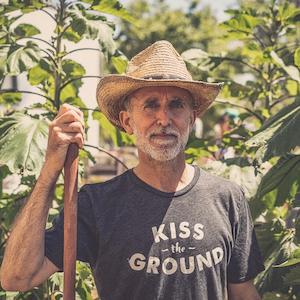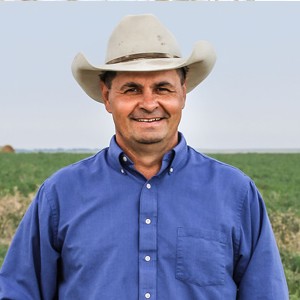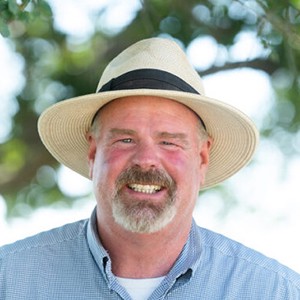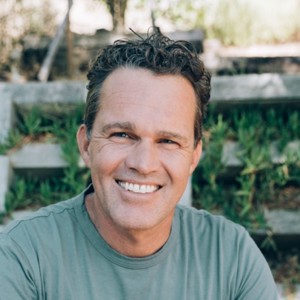 "You'll walk away from this course with the ability to talk to ANYONE about the soil solution in a way that resonates with them. If you want to deepen your knowledge of regenerative agriculture and become a better public speaker, this course is a must in your toolkit."
Alex Groome
"Thank you for this class and for KTG. You have changed my outlook in the area of soil sciences and taught me more than I ever dreamed of."
Linda Chisolm
"First of all, thank you. Thank you for your trust. Thank you for the quality of this course. I'm short of words to express my respect for all you've done and for transferring this knowledge, and my gratitude. Awesome and massive don't do it justice."
Caroline Odoz
"SAT provided the language to better relate the work on the farm to the rest of the world. It offered inspiration to keep going and keep getting better on our farm and make sure our kids understand the true value of the land and trees."
Yvonne Kuchta
CEO
"Gardening became an essential part of my mental healthcare (and personality) during the pandemic, and getting to bear witness to so much new life – not only in the bees and butterflies, but also in gatherings with friends and neighbors – made me want to figure out how everyone in my neighborhood could benefit from access to regenerative green space."
Mason Flink
CEO
"I am starting to love the soil from scratch. The meditation lesson truly made me accept that the soil is alive. I listened to my meditation class on speakers, in the rain, with my daughter, barefoot in our vegetable garden."
Jacqualine Kowa
CEO
"I loved how SAT connected the soil microbiome with the gut microbiome. One of my daughters struggles with food allergies and the other one may be developing a gluten sensitivity. Agriculture and medicine are inextricably linked, and the more we advocate for these things, the more minds we can change."
Megan Brosterman
CEO
"My favorite homework was going to my local farmers market and getting to speak one on one with the vendors about their passions and why they do what they do. I have always gone to the farmers market but I never thought to ask them their own farming techniques or overhead costs. It was very mind opening and led to many great conversations."
Leah Blevins
CEO
"I am a farmer and came to this with a good amount of knowledge on the subject already. What KTG did was to equip me with the toolbox to improve my advocacy skills. I do a fair amount of public speaking so this has been extremely valuable."
James Moore
CEO
"I cannot recommend this transformative course enough. Interested in life? GREAT. Then you need to take this course. Learning about the foundation of life within our soil alters your view not only about the world at large, but also about yourself. There's no turning back. This course has empowered me to be the change and to use my voice to support a renewed, replenished, and holistic future for my daughter and all children of the world."
Kelsey Crane
CEO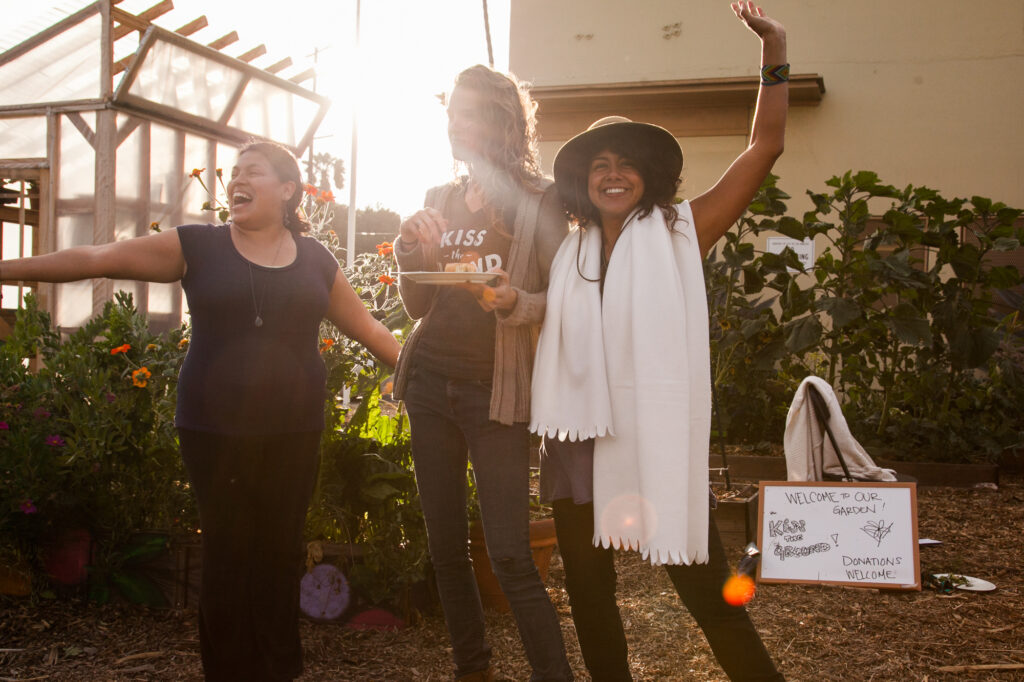 Connect and Learn with Communtity
Our journey to regeneration began first and foremost with community. The idea for Kiss the Ground was born in our cofounder's living room, where various people with different skills – all united in their passion for this movement – met every Monday to try to problem solve. We understand the power of coming together.
As a Graduate, you will have access to our online community of Soil Advocates from around the world – Get new perspectives and answers to your questions, access graduate resources, receive peer-to-peer feedback on your projects, learn about news, projects, and other updates in the movement, and stay informed about new and upcoming courses, campaigns, and events!
Let the beauty we love be what we do. There are hundreds of ways to kneel and kiss the ground.