This week's farmer feature highlights Guner and Heidi Tautrim of Gaviota Givings. The family-run Orella Ranch is located on the Gaviota Coast of California, a stone's throw from the Pacific Ocean and just 20 miles west of Santa Barbara.
The Ranch has an extensive history and can be traced back to the Portolá Expedition in 1769. Purchased in the 1860's, the land has passed through the care of many generations. Today, the operation remains a family affair. Mark Tautrim helps manage the farm with the help of his children Kimberly and Guner. Guner and his wife Heidi handle the day to day operations and have been pivotal in transforming the ranch into what makes it Gaviota Givings.
On the farm they have pasture raised beef, chicken and pork which they sell on their online shop. The pastures are managed with rotational grazing with their animals, as well as sheep from neighboring Cuyama Lamb to help with fire management and to improve the health of their land. In addition to forage, the animals (chicken and pigs) are supplemented with Organic Modesto Milling grain. Their pasture renovation techniques utilize compost and compost tea application, cover cropping and most of all, the animal impact itself.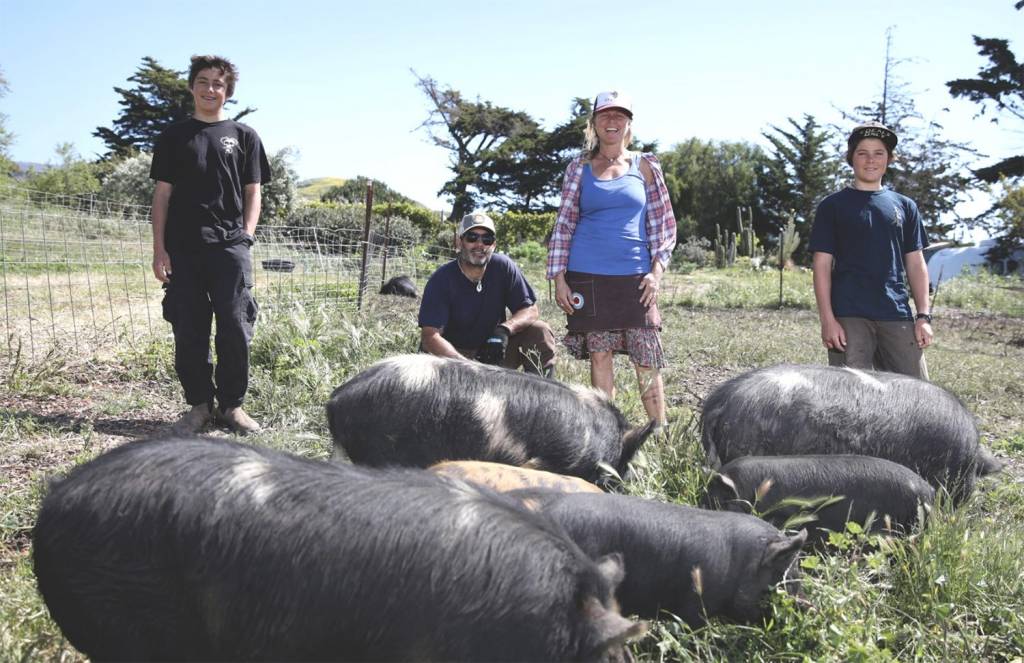 The County of Santa Barbara recently launched the County Climate Collaborative, a new multi-sector network of organizations working together to advance climate mitigation and resiliency efforts in Santa Barbara County. Gaviota Givings is on the regenerative agriculture sub-committee of that effort and has also been on the board of directors of the Gaviota Coast Conservancy, a local non-profit environmental organization for over a decade. They have been a pivotal influence in that organization's support of regenerative agriculture.
Guner says "Kiss the Ground's Farmland Program is a wonderful way to immerse yourself in the knowledge of Regenerative Agriculture. It gives you the confidence to forge ahead and be the change we need to see. It also gives you access to a community of like-minded, forward-thinking minds that are ready and willing to help."