Awakening people to the possibilities of regeneration
"Ryland, Finian, the entire Kiss The Ground team, Board, and network of supporters have inspired millions and started a regenerative movement to solve our global climate, water, and health crises. Now, together, we'll take the massive groundswell they've developed over the last decade mainstream.
We have a tremendous slate of multi-platform programming for this year, including our Stories of Regeneration series and the Possibilities of Regeneration, a story co-written and narrated by an indigenous food systems scholar and educator, Lyla June Johnston.
Thank you for your support."
-Evan Harrison, CEO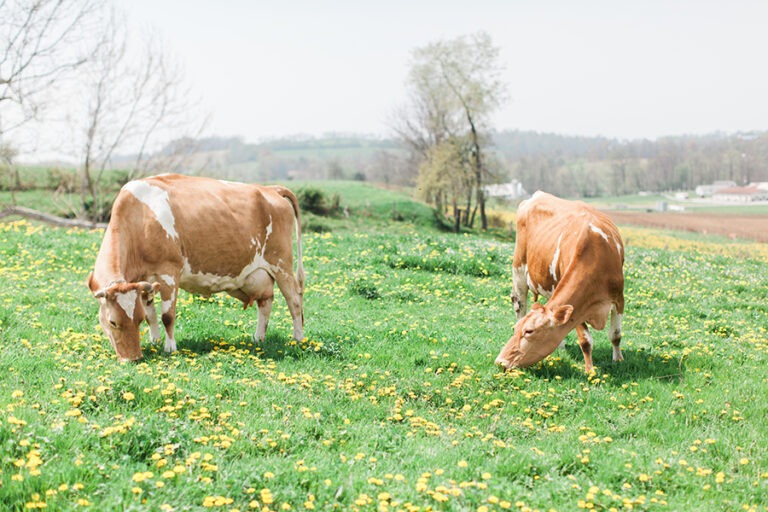 IN GRANTS GIVEN TO FARMERS
Throughout the past 10 years, Kiss the Ground has been a leading voice spreading the message of regeneration through entertaining and hopeful media content. Below are some of the multi-media pieces we released in 2022 engaging audiences to dive deeper into the regenerative movement.
Grow what you know
In April 2022, we released season 2 of our educational video series Grow What You Know, featuring Nat Kelley, in the same format as season 1 of releasing a weekly episode throughout the month. This season's focus was our Earth Month theme, "Invest in Your Planet", with each week focusing on different ways you can invest in our planet but with a focus related to one of the former KTG programs.

Season 2 had a total of 30.7K views.
Re:Generate vol II
We launched the second edition of our printed journal in November 2022 as a critical piece of our online giving campaign. The Journal will be sold throughout 2023 leading up to the launch of RE:Generate Volume III. RE:GENERATE Volume 2 brings a NEW collection of stories, recipes, and voices about regeneration in our daily lives. We are so excited for everyone to experience firsthand the profoundly moving, creative, and exhilarating pieces submitted by inspiring leaders in the regenerative movement.
Regen rundown
In August 2022, we launched a new short-form video content series called the "Regen Rundown" in which team members give updates on current regenerative news stories every other week. The videos are created and edited "in-house" and the content of the videos is inspired by current events, news articles, members of our community doing important work, or updates from within our organization or the Regenerate America campaign.

300k+ views on Instagram to date.

For information about our upcoming media releases, including the highly anticipated animated short film The Possibilities of Regeneration narrated by Lyla June Johnson, visit our storytelling page.
In 2022 we continued to promote and market our three on-demand educational courses, spoke at many different conferences, events and festivals, and worked with various organizations to continue aiding farmers in their transition to regenerative practices.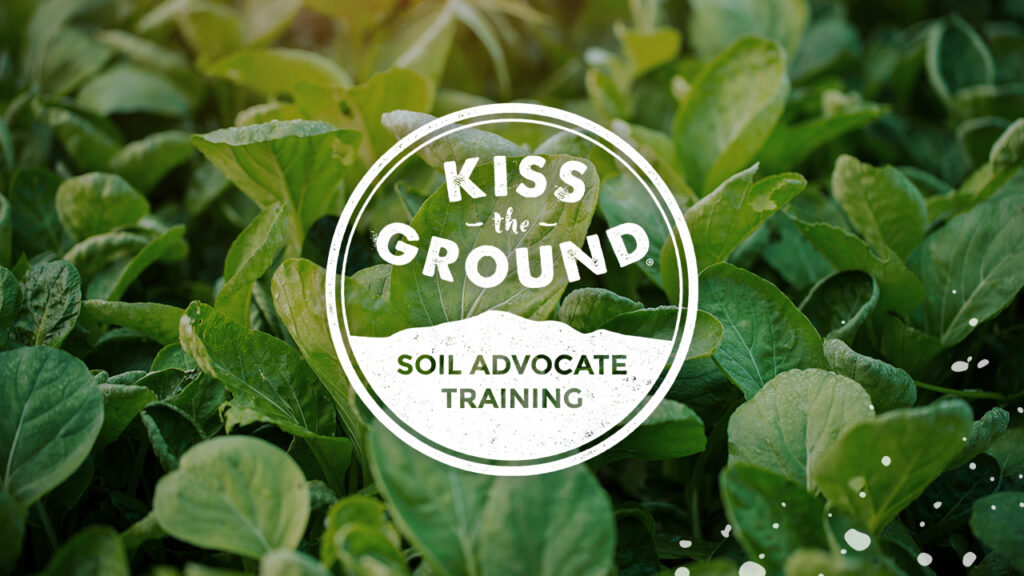 SOIL ADVOCATE TRAINING​
Soil Advocate Training (SAT) is a comprehensive introduction to regeneration and training program designed to equip people with in-depth knowledge about the key solutions to soil regeneration and how to use these concepts to create real impact and inspire hope.

487 SAT Students in 2022
101 SAT Scholarships awarded in 2022, 984 to date.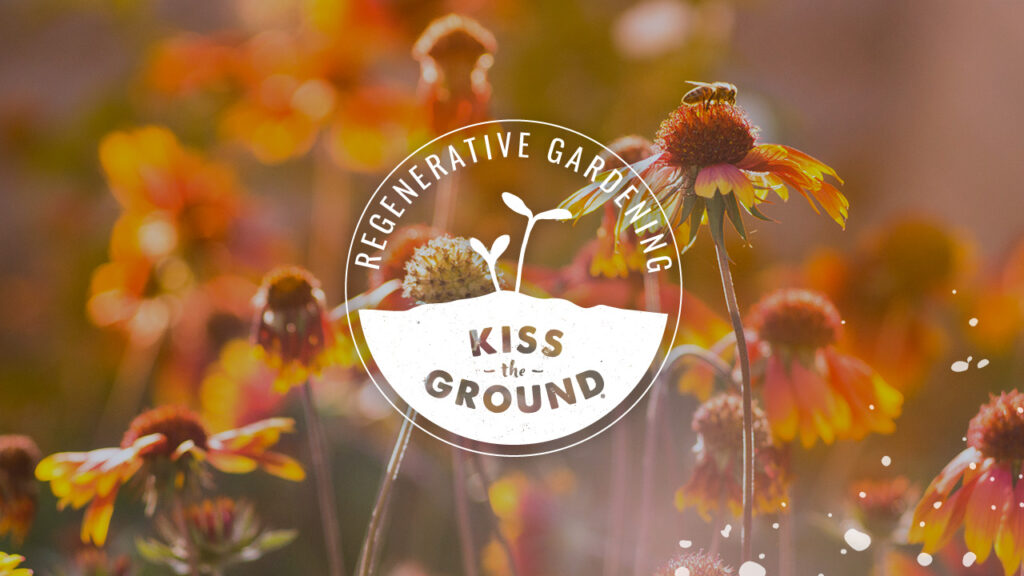 REGENERATIVE GARDENING
We offer two levels to Regenerative Gardening, Intro and Advanced. Tashanda Giles-Jones, the course designer and teacher, will guide you through the material that features community leaders and guests with expertise in gardening, composting, regeneration, policy, and more.

276 Gardening Students in 2022
46 Gardening Scholarships awarded in 2022
PUBLIC SPEAKING
Since the start of 2021, KTG has participated in many educational public speaking events. The KTG Film has had over 10,000,000 views and we provide free watch parties with hundreds of paid and unpaid Q & As to further participants' education about regenerative agriculture and soil health.

4071+ Total number of screenings to date
35,000+ schools/educators using the Educational cut of the movie, approx 650,000 students.
150,000 students reached through the National Science Teachers Association
1.5m impressions through the National Science Teaching Association campaign
Launching Regenerate America in 2022, our Advocacy pillar took shape in a big way. We have been given a seat at the table in DC and have used our position to help influence support for regenerative agriculture in the upcoming Farm Bill.
Regenerate America
"The leading coalition lobbying lawmakers to expand regenerative agriculture in the farm bill" - Garrett Downs, Politico.
Regenerate America™ is an unprecedented coalition of farmers, businesses, nonprofits, and citizens united around the idea that the future of our soils is dependent on the actions that we take today.

- 105 coalition members
- 26 Business Network members
- 20,000+ public supporters
- Led by a 16-member Farmer Leadership Council, with thousands more farmers from all 50 states taking part in the coalition.

The campaign is making a big splash in DC and across America. Our campaign has three main pillars: Public Awareness, Grassroots Action, and Policy Advancement.
Farm Bill Petition
In February 2023 we launched the official petition calling on Congress to include more support for regenerative agriculture in this years Farm Bill, which will be written over the summer. We are engaging our Regenerate America Coalition members, as well as our influencer network and greater regenerative community to spread the word that soil is a key solution to our water, health and climate crisis.

To date, we have 14,700 public signatures.
Rally for Resilience
On March 6th our Advocacy team joined thousands of farmers, ranchers, activists and concerned citizens in Washington D.C. to Rally for Resilience.
As part of our Regenerating Communities Grant, we were able to give $135,400 to six incredible farms around the country.
One of those farms was Yisrael Family Urban Farm. Kiss the Ground was able to grant $18,700 to their Urban Roots Initiative project.
About Yisrael: "For the past 10 years, Yisrael Family Farm has worked at the intersection of ecological land stewardship, sustainable food and agriculture, racial equity and justice, education and community building, and workforce development. Based in Sacramento, Yisrael Family Farm's mission is to transform the hood for G.O.O.D. (Growing Our Own Destiny) using urban agriculture as a tool for community engagement, empowerment and employment."
"Soil advocate training helped me better my work by helping me understand the environmental concerns around soil health and regenerative farming. It also helped me reinforce my feelings toward nature. Now that I'm responsible for 244-acres of land this training allowed me to think bigger and have a better understanding and potential of our impact. I recommend others take this course and join us as advocates."
– Osei Doyle, SAT Course Graduate
Our work for the last 20 years has been focused on regenerative agriculture as we see this as the base for a healthy planet. KTG has been instrumental in creating awareness around the issue in a powerful and effective way which is tremendously helping our agenda. KTG is focused on messaging this important topic to all stakeholders and we thank them for being here with us.
- Larry Lunt, Stewardship Circle Member
CEO