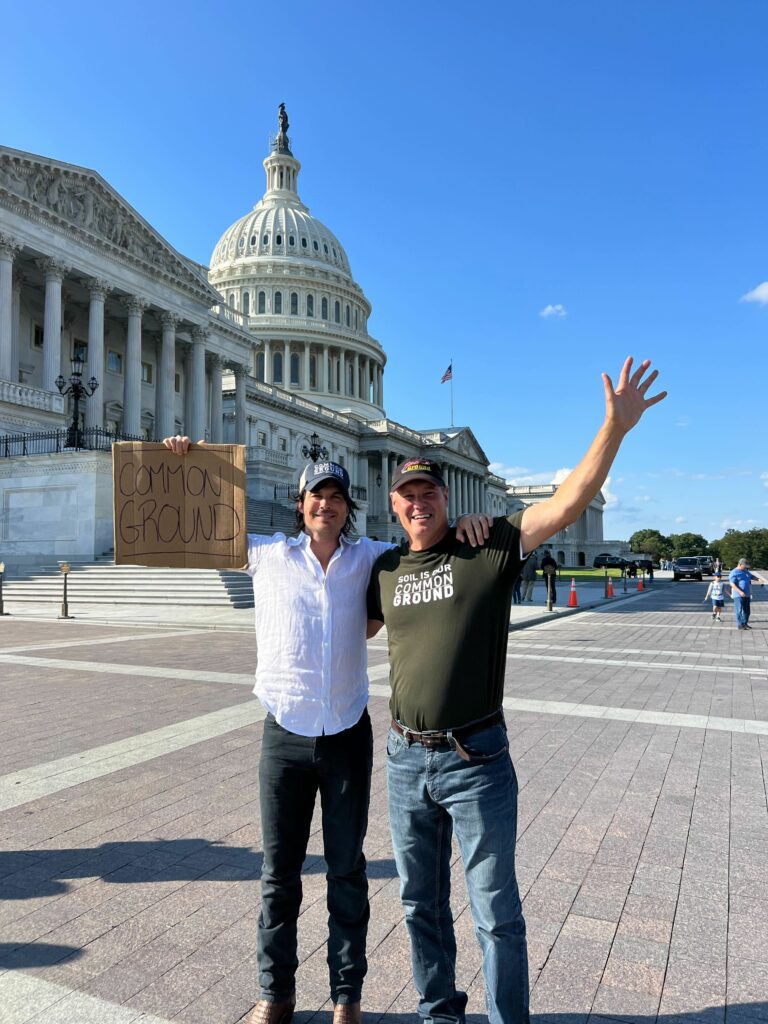 On September 18, a dream-team consisting of Rosario Dawson, Ian Somerhalder, farmer Rick Clark, Kiss the Ground, and more arrived in Washington D.C. to lobby for regenerative agriculture in the next Farm Bill, and to host a screening of the new film, Common Ground.
After Ian spoke on the importance of regenerative agriculture and Common Ground on Fox5DC (watch his segment here), he joined the Kiss the Ground team, farmer Rick Clark, and Jyoti Jankowski of Save Soil for a series of meetings with Congressional offices. With two marker bills introduced and a slate of others that we are continuing to build support for, this was an opportunity to thank the offices that have worked with and alongside us!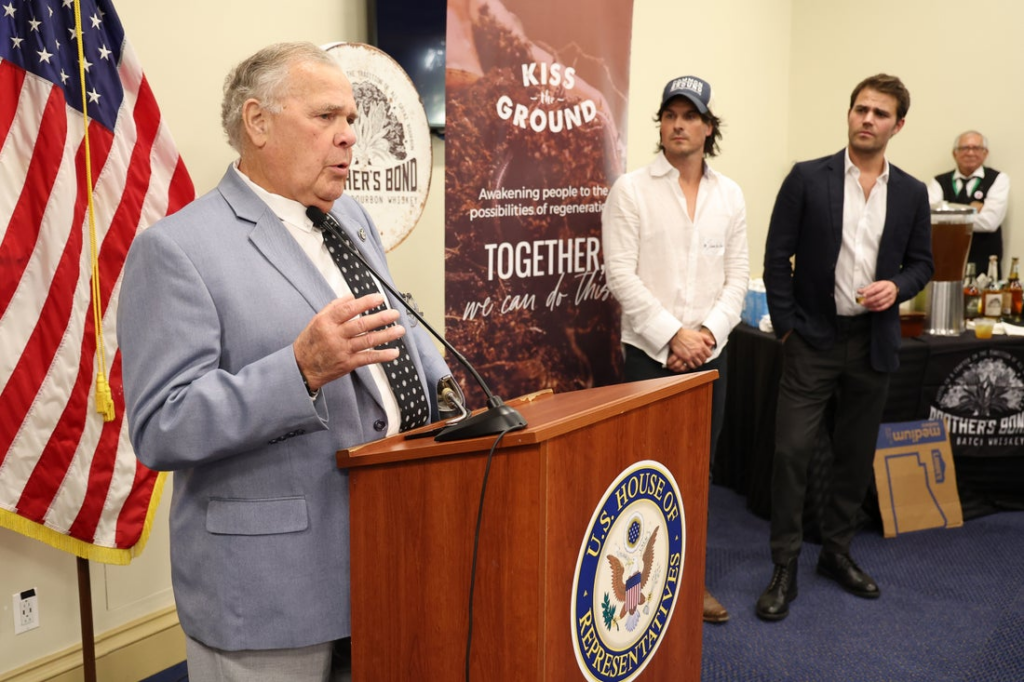 Following our day on the Hill, Business Network member Brother's Bond hosted a Congressional reception – The Spirit of Regenerative Agriculture – in partnership with the Distilled Spirits Council of the U.S. and Kiss the Ground. Congressman Baird of Indiana stopped by to share remarks at the event.
Then it was off to the VIP screening of Common Ground for press and Congressional offices, followed by a Q&A with film director Josh Tickell, Rosario Dawson, Ian Somerhalder, Finian Makepeace, and Rick Clark.
Common Ground premieres THIS month. Get tickets to a premiere near you!