Kiss the Ground is a nonprofit organization promoting regeneration and healthy soil as a viable solution for our climate, wellness, and water crisis. Since 2013 we've inspired millions to participate in the Regenerative Movement through storytelling, education, and partnerships.
To awaken people to the possibilities of regeneration – a solution for the climate, water, and health crisis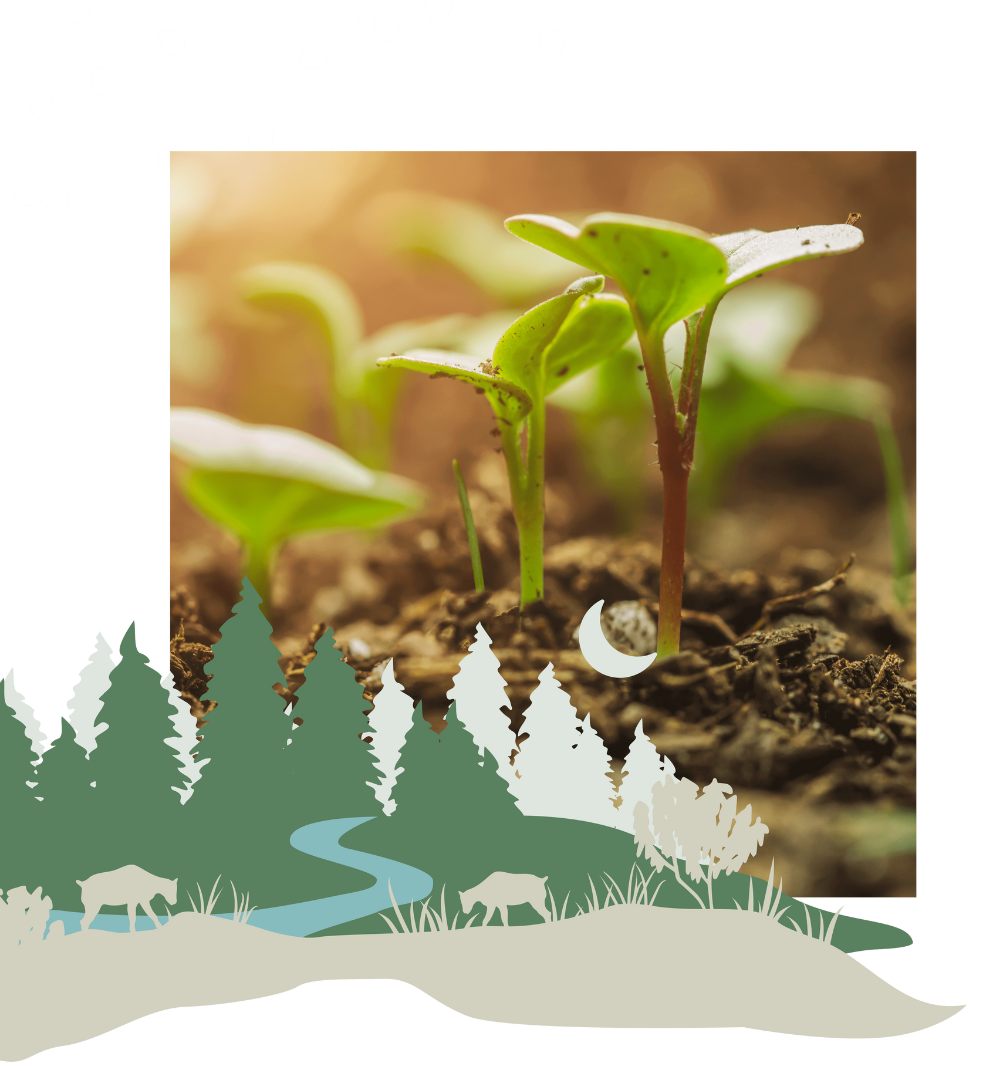 Kiss the Ground, a 501(c)(3) nonprofit, has become a leading voice in bringing awareness to regeneration through its storytelling, education, and advocacy of regenerative agriculture and soil health.
The heartbeat of the regenerative movement is rooted in its stories. These narratives are carried across generations of farmers, ranchers, indigenous communities, and stewards of the earth. We, at Kiss the Ground, are lucky enough to listen to these stories humbly, tie them together, and express them through mixed-media – photos, written + spoken word, short films, premium films, and more – to help bring connection and awareness to the power and possibilities of regeneration to combat our climate, water, and health crises.
One of the most powerful tools in the regenerative movement is education. Through our on-demand courses, brand packages, public speaking engagements, and free resources, we offer several pathways for people to learn and grow in this movement. From seasoned farmers wanting to implement regenerative practices to businesses looking to educate their teams, or folks simply interested in advocating for regeneration, we have something for everyone to get started now. Reach out to us to learn about opportunities to deepen your knowledge of the regenerative movement and become an advocate today! Learn more about Kiss the Ground Education.
Our advocacy team is the megaphone of the organization, thoughtfully bringing important priorities surrounding regenerative agriculture to the policy level and advocating for a regenerative future. Through our dynamic platform, Regenerate America™, we work with a coalition of farmers, ranchers, businesses, and nonprofits from across the US to elevate important voices in agriculture, demanding that US policies shift resources & support toward regenerative agriculture. Learn more about Kiss the Ground Advocacy.
Why Regenerative Agriculture?
We believe regenerative agriculture is one of the greatest tools and opportunities to combat the climate, water, and health crisis.
Kiss The Ground was founded in 2013 by Ryland Engelhart and Finian Makepeace in Venice Beach, CA. They, along with other founding members, including Lauren Tucker and Karen Rodriquez, were inspired by the teachings of Graeme Sait, a well-known soil health expert, who shared that a major solution to healing our planet was right below our feet – rebuilding healthy soil. The founders felt united in their vision that if their 'awakening' could be shared globally, humanity could begin to make a positive impact on the planet. This shared vision led to the formation of Kiss The Ground, a nonprofit organization dedicated to bringing this knowledge to the world and building a movement centered on regeneration as a key pathway to healing some of the world's most pressing challenges.
Today, Kiss The Ground reaches millions of people through its immersive storytelling, education, and advocacy initiatives, but its core mission remains unchanged: to awaken people to the possibilities of regeneration.
The name "Kiss The Ground" was inspired by a quote from the 13th-century Persian poet, Rumi, who urged us to: "Let the beauty we love be what we do. There are hundreds of ways to kneel and kiss the ground." – Rumi. Kiss The Ground holds the vision that every person has a unique way to participate in the reverence, stewardship, and regeneration of the planet.
In 2020, in partnership with Big Picture Ranch, Kiss The Ground released a groundbreaking documentary on Netflix narrated by Woody Harrelson. The film, which has been viewed by over 10 million people, explores regenerative agriculture, an innovative approach to farming that combines indigenous knowledge, holistic management, and modern science and has the potential to heal the planet, create food security, and mitigate climate change.
Kiss The Ground firmly believes that regenerative agriculture is a crucial component of addressing some of the most challenging issues facing our planet, including climate change, human health and nutrition, and water quality.